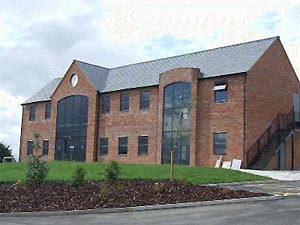 When we came up with the idea of finding double glazing customers through an 'instant online quotes' web site, many people said it couldn't be done. Others said that double glazing companies wouldn't be interested. When Adyx Internet, at the time a small ISP and web services provider, heard about the idea they said 'Why not?' Adyx Internet soon developed the Price Engine, which had the ability to give homeowners instant, reliable quotations for Double Glazing projects. In 2000 Adyx Internet was reborn as Price Engines Ltd – and we began selling the Price Engine software to double glazing companies nationwide.
There were many businesses, however, who were interested in the potential sales that a Price Engine could provide but didn't have their own website on which to put a Price Engine. For them, we set up WindowQuoter.co.uk, a site which uses the very same Price Engine software to generate double glazing leads from all across the country and pass them on to local double glazing companies. Companies could now come to us for leads, and we began vetting and verifying every lead we received, to maximise the value of our service.
Since then Price Engines has managed lead generation, vetting and qualification for over 7000 home improvements companies. We've created Price Engines for Kitchens, Bedrooms, Bathrooms, Garage Conversions and an ever-growing range of other home improvements, each with its own Quoter site under the 'Home Improvement Quotes' brand.
Alongside our lead generation business, we still provide top quality internet services including web design, hosting and marketing and SEO services. We also manage email newsletter campaigns, design and manage blogs, and are always expanding our internet services and expertise.
All Content Copyright © 1999 - 2013 Price Engines Ltd, Pioneer House, Derby Road, Stenson, Barrow-on-Trent, Derby, DE73 7HL. Tel: 01283 707050 Reg No: 3922900
All Rights Reserved